About Us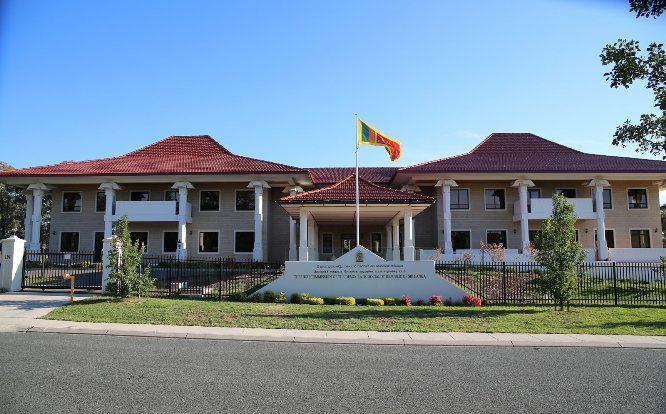 The establishment of diplomatic relations between Sri Lanka and Australia dates back to May 1946, when the Federal Ministers for External Affairs and for Commerce and Agriculture recommended to Parliament that Australia should be represented by a Commissioner in Ceylon owing to the likelihood of Ceylon being granted independence immediately after India. In January 1947 Mr Charles William Frost, a Tasmanian ex-Labour Member of Parliament was posted as Australia's first Commissioner to Ceylon and assumed office on 29th April 1947. The first office of the Australian Mission was located at the Galle Face Hotel and later shifted to the Gaffoor Building in Fort in October 1947 and to the Grand Oriental Hotel now Hotel Tabrobane in 1950.
Establishment of Sri Lanka Mission in Australia
Mr. J.A. Martensz an appointed Member of the First Parliament of Ceylon in 1947 was the first High Commissioner for Sri Lanka in Australia. Mr Martensz subsequently became Dean of the Diplomatic Corps in 1952. Due to a shortage of housing in Canberra, the High Commission initially functioned from Sydney and moved to Canberra on 28 February 1949. The Sri Lanka High Commission in Canberra was the fourth Sri Lanka mission to be established overseas since Independence after New Delhi, London and Washington DC.
In Canberra, the High Commission was initially located on the East Block of the Commonwealth Offices, and thereafter moved to the Old Hospital Block in Acton. The Australian Government did not charge rent for these two buildings. The former Chancery building at 35, Empire Circuit,Forest which was originally a maternity hospital and thereafter an overnight halting place for Ansett pioneer buses is now vacant and remains to be the property of the Government of Sri Lanka until a decision is made for its best use for the future. It was purchased in April 1952 for Australian Pounds 28, 102, 13 and the High Commission was housed in this building for over 60 years until it was relocated to the new purpose built facility in Yarralumla on 05.03.2012.
The High Commissioner's residence "Fayrewether" which had been built in 1946 by Mr Louis Joseph Sanders, a Belgian and a chemist by profession, was purchased in December 1949 for Australian Pounds 10,889.12.11.